Specialist Engineering Services
Feasibility Study / Feed / EPC(m)
At Fenchurch Michelson we renowned for providing robust engineering in our entire industry sector. We have a highly skilled team who we apply Front-End Loading (FEL) staged-gate process in the development of scope and cost of both capital and non capital projects to meet our clients' business and project objectives. This benchmarking process ensures our output package is robust, accurate and impartial, ensuring that all risk to project is mitigated and all our recommendations aligned to our clients business goals.
Our knowledge of the stage gate process ensures our thinking from the concept phase through to execution and the constructability reviews and project management support we provide, offers our clients major advantage in terms of risk mitigation, planning and cost optimisation during the entire process up to Mechanical completion and commissioning.
At Fenchurch Michelson our projects are successful because we always assemble a specialist team suitable for each project, backed by an array and often bespoke software suite that ensure our design, planning and cost estimation are top notch.
We are also of the of the opinion that irrespective of our skill-set and software, there is no substitute for project experience, to ensure we successfully deliver on projects, we make sure to tap into our cumulative years of experience in design, constructability, installation support and project management, amounting to many thousand man-hours.
After we exchange contracts, prior to project kick-off, irrespective of scope, we put together a seamless project team with the relevant skills and experience; due to this practical and project know-how, ensure we significantly outperform others in front-end design and concept work.
Deliverables include:
Scope of work development
Concept selection workshops
Design Basis development
Flow assurance analysis
Process Optimisation Report
Pipeline System Design Development
Pipeline Route Selection
Materials selection
Riser analysis & spool design
Mechanical design
Cost estimation
Contracting strategy Development
Integrity management frameworks, processes and procedures.
Flow Assurance and Operability
Fenchurch Michelson has a well versed flow assurance team with experience in performing flow assurance analysis on a variety of development concepts, involving various fluid types in a variety of locations, in addition, we have a deep knowledge in other specialist modelling techniques, including dynamic Simulation, multiphase pipeline flows and emergency depressuring / blowdown and we could provide support for other discipline engineering experts by offering a special blend of knowledge to deliver the most rigorous solutions and to provide clear, feasible design and mechanical completion recommendations.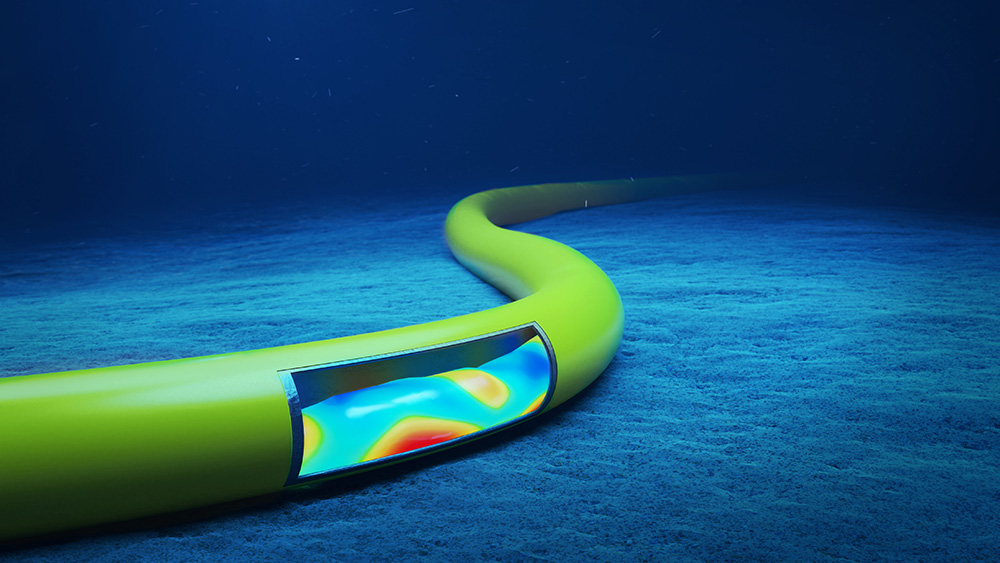 The output of our Flow Assurance work enables constructible, installable and commissionable systems that minimise risks while maximising recovery from asset. Our flow assurance involvement includes modelling work on:
Shallow Water Offshore Systems
Ultra Deepwater Offshore Systems
Complex Gathering Networks
Unconventionals
Fenchurch Michelson also provides the following flow assurance support:
Steady State and Transient Multiphase modelling of single pipelines or gathering networks
Liquid Management in a Multi-phase Pipeline system- Slugging, Slug-catcher Sizing, Pigging
Modelling of Pipeline Thermal Behaviour (Insulation, Active Heating)
Detailed Well Modelling (Start-up, Shutdown, Well stability)
Thermal Testing and Validation
Solids Management ( Wax, Asphaltene, Hydrates, Sand)
Corrosion/Erosion Analysis
Compositional Tracking Analysis (Commissioning Fluids, Chemical tracking, Gas Cap Modelling)
Single Component Modelling (CO2)
Overpressure Protection Studies – Line pack , Water Hammer
Mechanical completion support and Commissioning studies
Our team is also experienced in providing Operations Readiness and Assurance support, which includes activities such as:
Operations Engineering Support (Operations and Maintenance Philosophies and Strategies)
Operability Reviews
Operations Readiness (Operating Procedures, O&M manuals, Training, Readiness for Start Up Planning)
Life-cycle Production Operations Support (Including Initial Well Unloading, Benchmarking, Optimisation, Debottlenecking, Audits)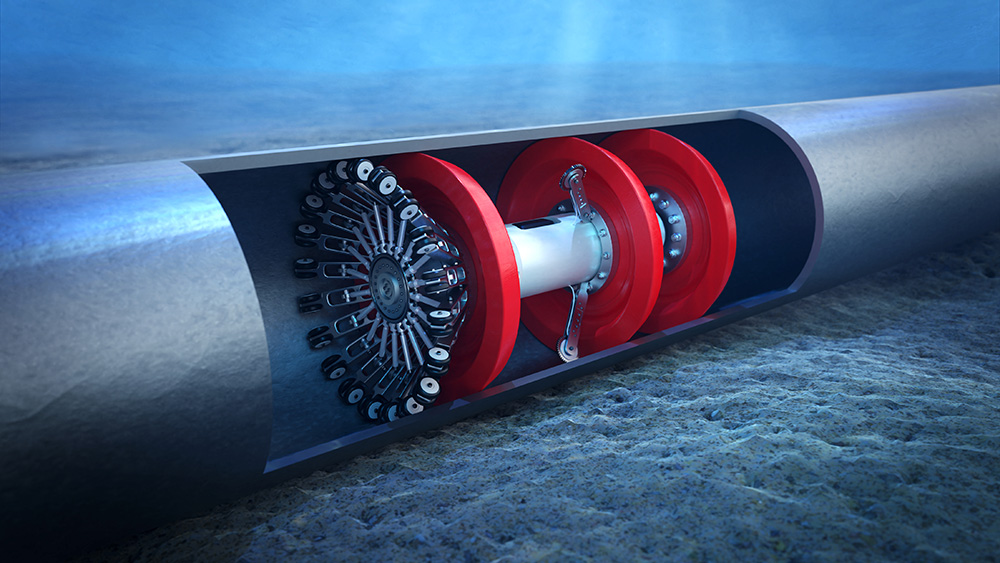 Computational Fluid Dynamics
Fenchurch Michelson has an array of experienced dedicated team of experienced CFD specialists who apply advanced numerical methods to solve complex and unique engineering challenges.
Application of CFD to complex and unique challenges has a prominent role in providing bespoke engineering solutions no matter what the size of project.
The advancement of computer processing power means the complex equations associated with CFD can now be solved in timescales that easily fit within commercial project schedules.
For this reason, CFD has become an established industrial design tool as it offers far greater levels of detail and rigour (such as inclusion of three-dimensional effects) than traditional simplified approaches to help decision making.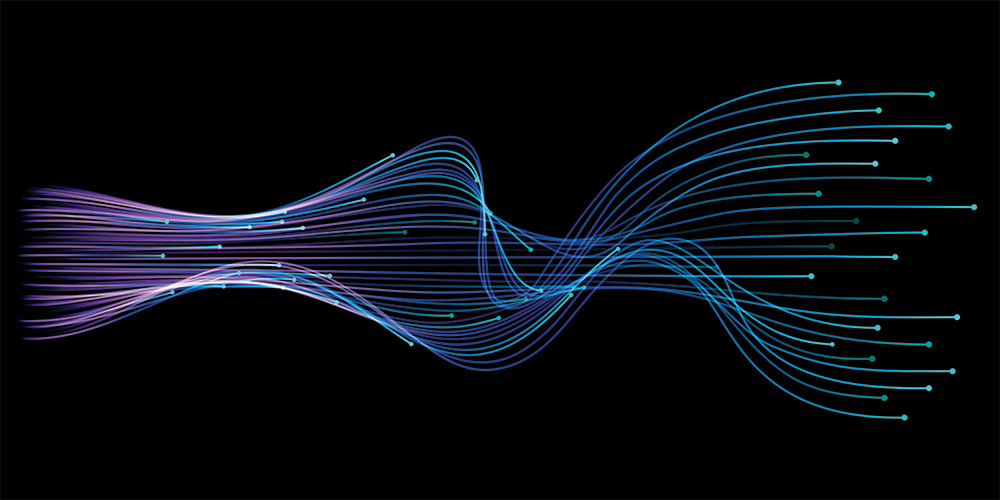 At Fenchurch Michelson, we have applied CFD studies for a wide range of applications in temperature management and scenario consequence modelling, including:
Minimum metal design temperature
Cold start-up
Cold leakage following pipeline
Cold leakage following riser rupture
Natural and forced ventilation
Jet and pool fire survivability
Gas dispersion, hot plume exhaust and cold vent
Vapour cloud explosion and blast propagation
Probabilistic exceedance analysis
Fire, smoke and radiation
Subsea blowout releases
Finite Element Analysis (FEA)
At Fenchurch Michelson Finite Element Analysis (FEA) is a main part of design process, developed through long experience in almost all types of mechanical and thermal studies. During a project phase, perform analysis such as static structural analysis, linear dynamic analysis, modal analysis and steady-state thermal analysis.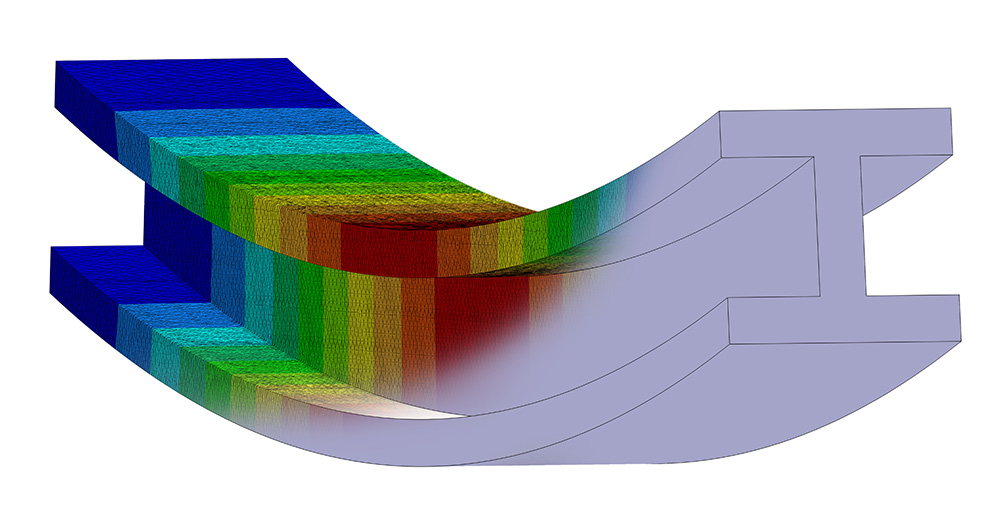 Our experience includes strength analysis of various components of forged pieces, using solid body elements, and pressure vessel structures, e.g buoyancy cans, modelled with surface body elements.
We also carry out Fatigue analysis of trussed structures e.g. spreader beam or jackets, we could also analyse line body elements under difficult subsea environmental loadings.
To aid our modelling, we use a suite of outstanding or often bespoke software e.g. ANSYS, Abaqus and CFX linked back to premium computers / processor capacity with best outputs.